Janovsky Acts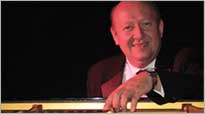 Martin's love of music and performing means that he has always had a lot of musical projects in the works.

FIND OUT MORE!
---

Discography
Discover Martin and Jana Janovsky's entire musical journey through the years in their diverse recorded catalog.

FIND OUT MORE!
---

Janovsky Studio Terms
Student Responsibilities
The student should arrive at each lesson well prepared and with all necessary materials. In order to be successful and enjoy your lessons, regular quality practice is necessary and required – a minimum of five days a week. Please arrive right at the start of your lesson time as I do not have a waiting room.
Parent Responsibilities
Your support, interest and encouragement are essential to your child's success. To help your child develop self-discipline and good practice habits, set aside a regular time for practice each day. Parents should ensure their children practice at least 5 days a week, as consistency is the key to enjoyment and long-term success. The parent should provide a well-maintained instrument and a practice environment that is free from distractions. Children ages 9 and under will need parental help with their daily practicing and completing their assignment at home. Generally students respond better to me when the parents are not in attendance at the lesson.

Missed Lessons
I usually deal with this issue on a case-by-case basis. There is no refund or credit given for missed lessons, nor am I obliged to reschedule lessons missed by the student. This is a policy set out by the Saskatchewan Registered Music Teachers' Association (SRMTA), which I am a member of. I'm pretty flexible but my schedule is almost always full, and changing the lesson time is difficult. There are occasions where I might have to miss a lesson. I will find a substitute teacher or reschedule at a time convenient for both of us.
Tuition
Tuition is based on 36 lessons per term and is payable to Martin Janovsky by postdated checks dated to the first day of each month (September to May). Studio follows statutory holidays and school breaks. Music books, festival and examination fees are additional and students will cover their cost.

Educational Events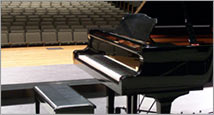 Find out about up-coming recitals, master classes and recommended concerts!

FIND OUT MORE!
---

Contact Us
Email, call, connect or find the studio.

CONTACT US!
---